Christine Cherrington
ELA-E
Email:
Christine_Cherrington@dpsk12.net
Department(s):
3rd Grade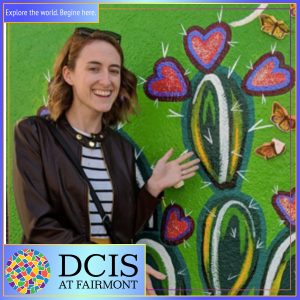 Hi DCIS Family!
My name is Christine Cherrington and I'm loving my career as a 4th grade teacher here at Fairmont. I grew up in Phoenix, Arizona and recently moved to Denver in the summer of 2019. I received my Bachelor's degree in Elementary Education from Arizona State University and went on to receive my Master's Degree in Elementary Education with emphasis Reading (K-3) from Northern Arizona University. Before teaching at Fairmont, I taught 2nd grade for seven years in Phoenix and spent one year at another DCIS school in this district. I'm thrilled that I landed at Fairmont in 2020. Even in such an unusual year, I felt how compassionate and creative this community is and feel so fortunate to be able to continue my career here!
My husband, Chris, and I moved to Denver out of a love for being outdoors, from everything to hiking, skiing, and paddle boarding. I'm most at peace when I'm outside. My hiking companion is my rambunctious border collie, Houston. When I'm not outside, I might be in the kitchen or dining out because I thoroughly enjoy cooking and eating with friends and family.
My classroom community is built upon the idea that everyone should be seen, heard, and valued! I chose Fairmont because I know that there's so much value in travel and the international model allows us to take students on journeys within our classrooms and builds their curiosity of cultures and perspectives outside of their own.