Kelly Quinn
ELA - E
Email:
Kelly_Hatton@dpsk12.net
Phone:
x 47674
Department(s):
5th Grade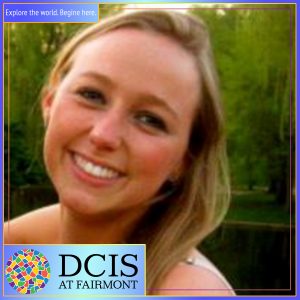 Hello DCIS Family and Friends!
My name is Kelly Hatton, and I have been a fourth/fifth grade teacher for the past nine years. As an undergraduate student at Boston College, I studied Elementary Education and Human Development. Afterwards, I taught in Chicago Public Schools for four years. During that time, I worked to develop student-center classrooms and completed a mindfulness teacher certification course to enhance social emotional learning. This will be my fifth year working in Denver Public Schools, and my third year here at DCIS at Fairmont. I am passionate about developing critical thinking skills and building independence in our 5th grade leaders.
When I am not in the classroom, you can find me skiing with my fiance, walking my giant Newfoundland dogs, or going to a concert with friends! I am looking forward to a year full of excitement and growth!