Liliana Sanchez-Cruz
Bilingual Instructional Coach and Interventionist / Dual Language Immersion Coordinator
Email:
LILIANA_SANCHEZCRUZ@dpsk12.org
Department(s):
Intervention , Administrators and Office Staff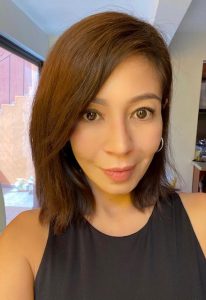 My name is Liliana Sanchez and I'm a Bilingual Instructional Coach and Interventionist at DCIS at Fairmont. I grew up in Guadalajara, Mexico and moved to the United States 16 years ago. I earned my Bachelors in Elementary Education from the University of Central Michigan in 2013.  Most recently, I earned my Masters in Educational Equity and Cultural Diversity from the University of Colorado-Boulder.
I began my teaching career in DPS 9 years ago teaching Kindergarten in a dual-language school in the Southwest of Denver, where I taught K-2nd and worked as a Senior Team Lead for three years.  I'm very passionate about Bilingualism and Biliteracy and I strive to provide students with high quality instruction that is both culturally and linguistically relevant and that supports the school's goals of multiculturalism and intercultural competence.
In my free time I enjoy spending time with my family! In my home we speak three languages: Spanish, English and Dutch. My husband is from the Netherlands and I am from Mexico. As much as we love to speak our native languages, we must communicate in English in order to understand each other. We cherish the multilingual and multicultural identities of our two children, Diego and Leonel.