Support Our School
---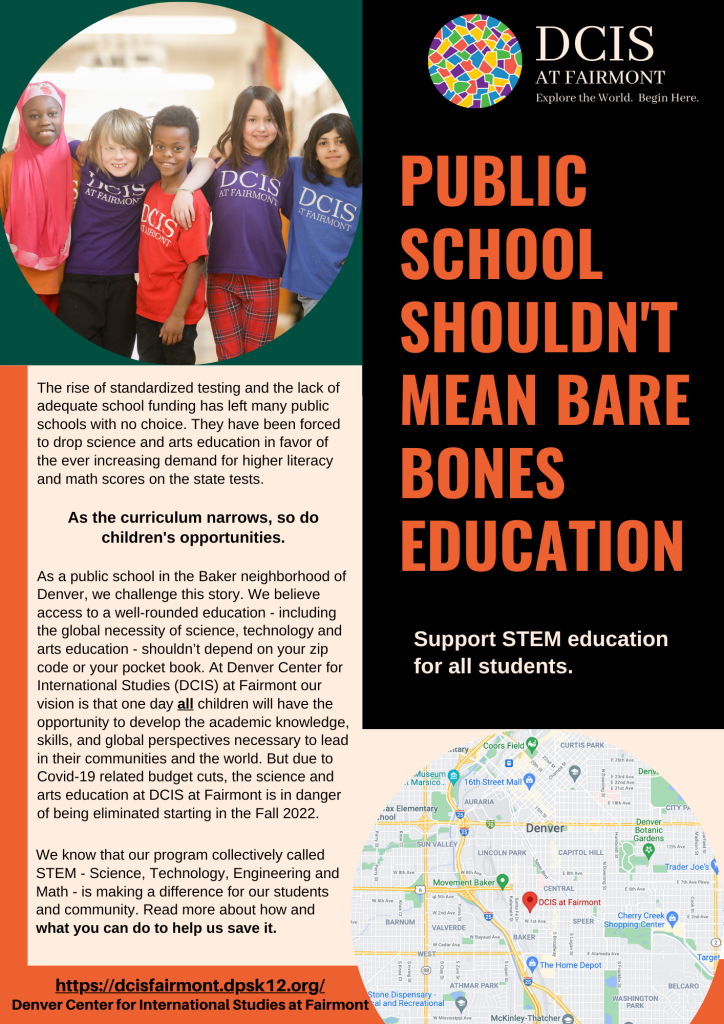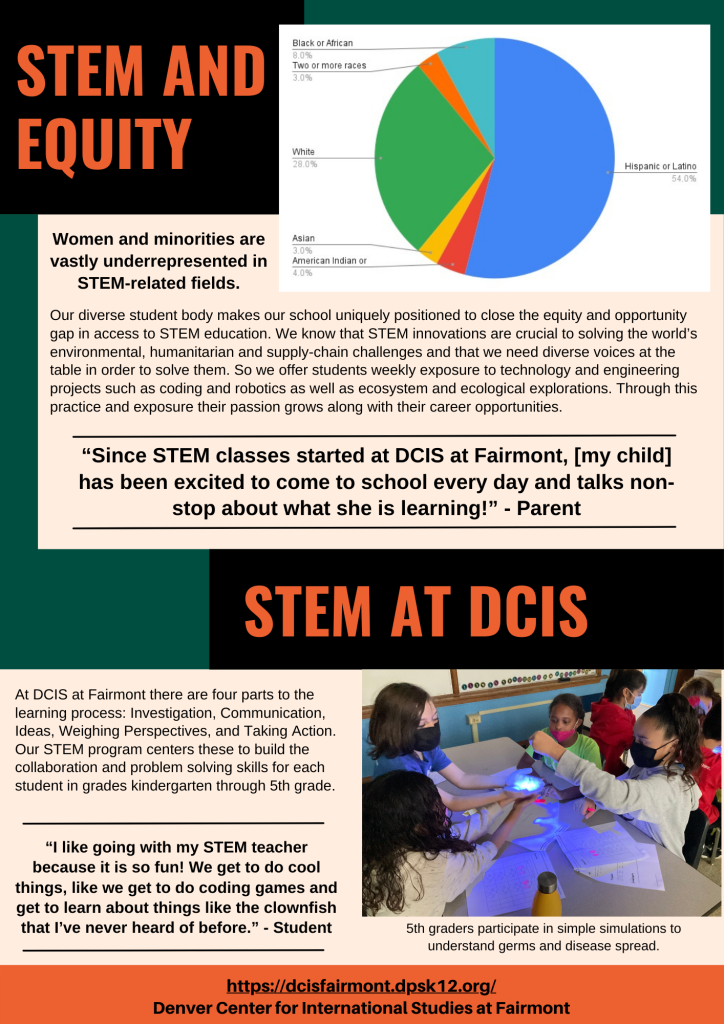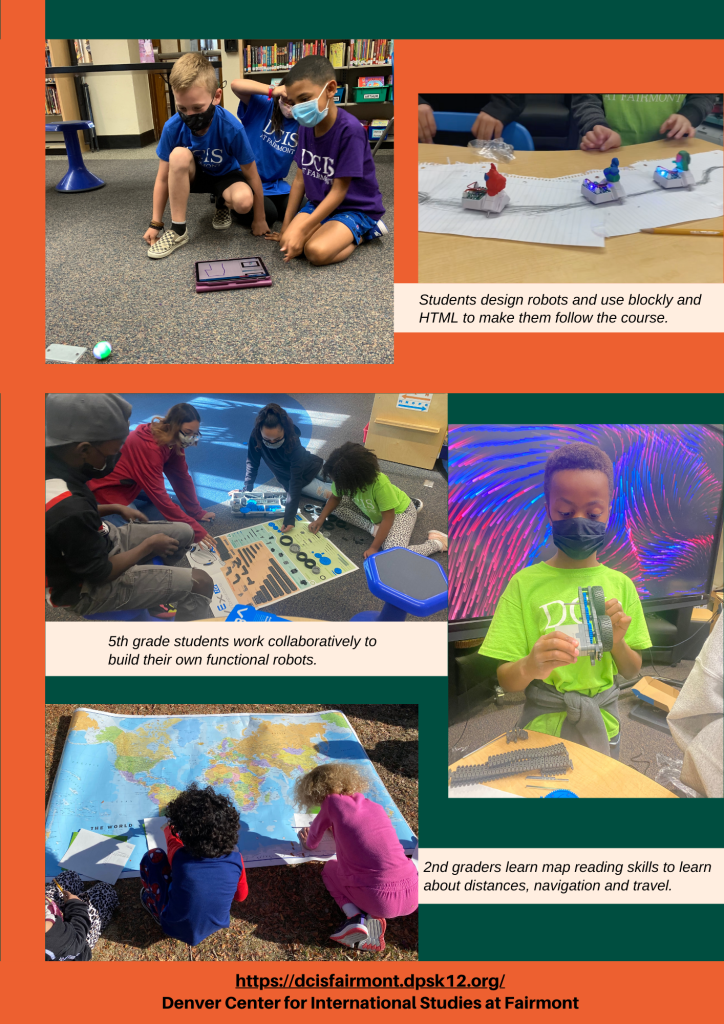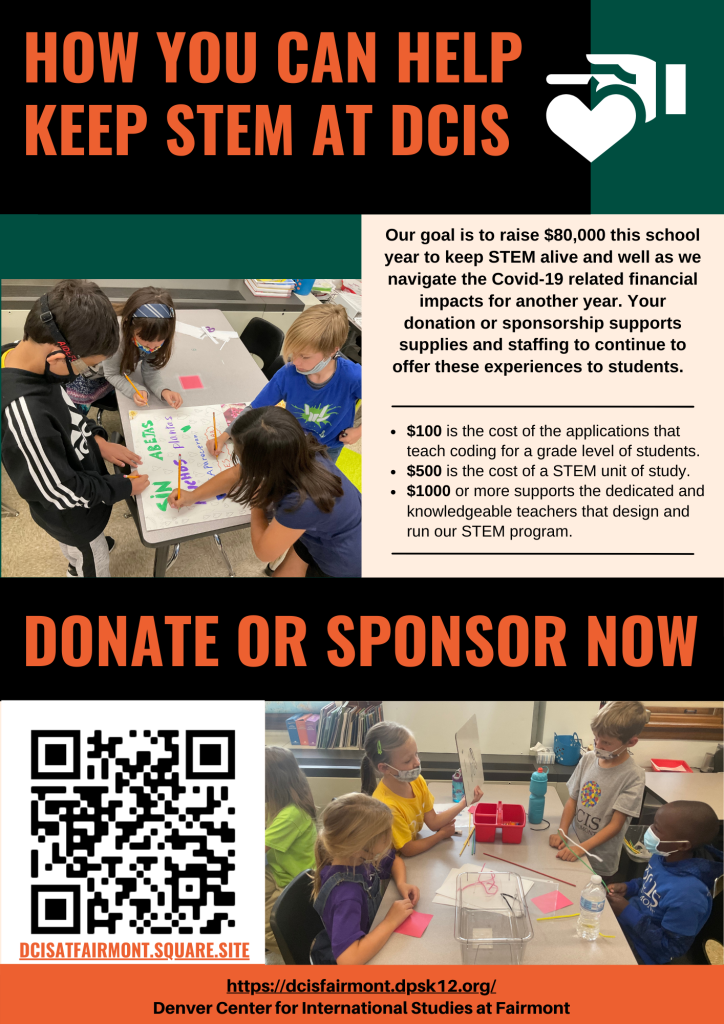 Keep STEM at DCIS!
Covid-19 related budget cuts are coming our way and we want to make sure we are able to keep our STEM program at DCIS at Fairmont! All of your support in the 2021-22 school year will go towards this effort.
Rich exposure to science, technology, engineering, and mathematics (STEM) shouldn't just be for some students. Every child deserves these opportunities. We believe STEM education helps increase the roles of women and minorities in STEM-related fields and is foundational to what it means to be an International School. STEM innovations are crucial to solving the world's environmental, humanitarian and supply-chain challenges. We know that by exposing students to STEM, many will develop a passion for becoming a change-maker in their community and their world.
---
---
How can you help?
Donate now or drop off a donation at the school office
Encourage businesses to sponsor our school
Support your child for the Fun Run on February 11th
Win a Parking Spot!
For every $10 that you or your family donate, you get a chance to win one of our two available parking spots in the staff parking lot. This will happen during the February Family Forum on February 15th and will last for a full calendar year (until February of 2023).
Tax information for donations to DCIS at Fairmont Parent Teacher Organization: DCIS at Fairmont PTO EIN 87-3606724